Simone Beres ~ Cosmetologist and Owner ~ 906-361-3626
Simone always knew she wanted to do hair for a living. She has been doing hair professionally ever since she graduated from NMU in 2000 and continues to be passionate about the beauty industry. She continues her education with hands on classes and trade shows and is certified to do Brazilian Blowouts.
She specializes in women's hair cuts, coloring techniques and I-Tip hair extensions. She stays updated on all the latest trends so that she can give you the look you want. Along with her passion for color, she also loves cutting men's hair, giving her male clients the most current styles that works best for them. Simone places high value on listening to her clients, understanding their needs while maintaining the integrity of their hair. She takes pride in her work and strives to provide excellent service to her clientele with her meticulous attention to detail. Simone has a great balance between listening to what the client is asking for and implementing her professional opinion.
Simone's happiness comes from feeling very blessed in life to wake up every morning and do what she is passionate about.  She loves making people feel beautiful which not only includes giving her clients a great look but also to teach her clients when they are in her chair, how to recreate their look at home. She also feels blessed working in her own salon which has been a dream for her for many years.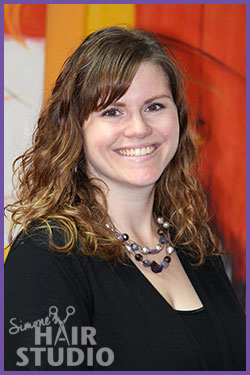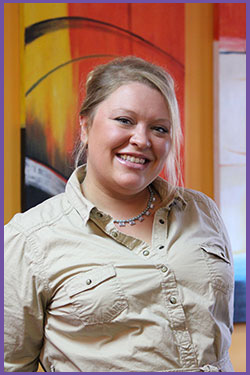 Kirsten Gobert ~ Cosmetologist
Kirsten began her career in the beauty industry over 14 years ago.  Since she was a child, she always loved the art of make-up. Her dreams of making people beautiful and current have all been full-filled working with this team of talented ladies. Exceptionally skilled at hair cutting and styling. She excels at hair color, make-up applications, and facial waxing. She always strives to keep up with current trends. When booking an appointment with her, plan extra time, expect good company, luxurious products and the utmost pampering to have you feeling your absolute best.
Michele Cavin ~ Cosmetologist
Michele's Bio Coming Soon!